Click here to visit our ProSwing website.
The ProSwing custom fitting and coaching studio is located here on the range at Northamptonshire County Golf Club. This fantastic facility offers 2 undercover fitting and coaching bays for players to test the latest equipment be custom fitted or coached by our highly skilled and experienced fitting and coaching staff.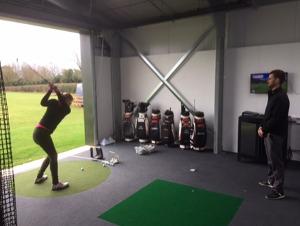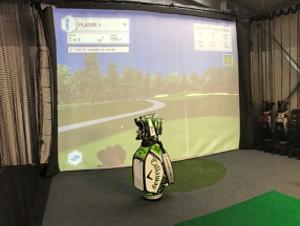 Book a Fitting
30 minute appointment - this is tailored for golfers looking for an individual Iron, Metal Wood fitting -

£25

60 minute appointment - this is tailored for golfers looking for multiple product offerings, as well as a complete 14-club fitting experience -

£45

90 Minute Appointment - this is tailored for golfers looking for and testing multiple product offerings.-

£65
Other options include wedge gapping, learn your distances and loft and lie adjustments.
Your Fitting will include:
Free range balls to loosen up before fitting
Indoor/outdoor swing studio
NEW Foresight Sports GC2 with HMT Technology
Custom fit evaluation
Club distance analysis
Use of Srixon golf balls and test the ball of choice
Click here to book a fitting.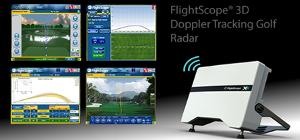 Launch Monitor Technology
In the ProFitting Bay we use the high tech GC2 (Game Changer 2) and HMT (Head Measurement Technology) from Foresight Sports.
With the GC2, you can practice or play golf in any environment with equally trusted results. Outdoors, the portable GC2's exclusive self-leveling technology provides verifiably accurate results on every surface and on every shot. Indoors, the GC2 produces the most accurate measurements of ball characteristics at launch - period.
Click here to learn more.
What to expect from your Fitting
Enjoy refreshments in our Clubhouse following your journey, while our conversation starts with gathering information on your golfing back ground. Then warm up with some complimentary balls on the range before starting your fit. During your fit we will identify your current ball flight tendencies, equipment likes and dislikes along with your needs and preferences from new equipment.
Ball Flight Analysis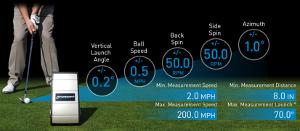 The most important step in the process is Ball Flight Analysis. During this step we will utilise a variety of clubs with slightly different specifications to isolate each fitting variable and determine the combination of lie, club length, shaft type and flex, club model and grip size that gives you the best opportunity to achieve your desired ball flight.
Lewis White - Custom Fitting Technician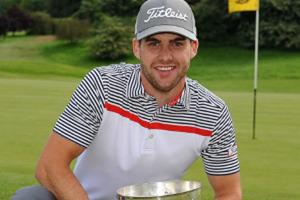 Lewis White will ensure you get an expert fit and the ultimate performance from your golf equipment.
Lewis started with our team in2017 a plus 3 handicapper and a 7 time Club Champion, he has represented Northamptonshire county teams for over a decade.
He joins from Titleist where he has been one of their most respected fitters.
Lewis will be in the pro shop and is responsible for our custom fitting operations in the new studio.
The Fitting Centre provides an appointment only facility. All appointments are booked through the pro shop, and there is a charge for the service.
Click here to visit our ProSwing website.
Please book your fittings by emailing Profitting@foremostgolf.com