Clothing & Footwear
Made-to-play golf jackets
---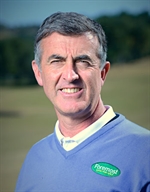 You could argue that the difference between jackets and golf jackets is simply the level of performance, but if you dig a little deeper, you'll see the amazing amount of detail that goes into making golf jackets that give us what we need.
When we're talking best in class, however, we are obviously talking about Galvin Green. The 'never compromise' motto is evidenced in its waterproof jackets, and we're going to dive into the details of its Apollo Gore-Tex waterproof golf jacket to discover what goes into these industry-leading designs.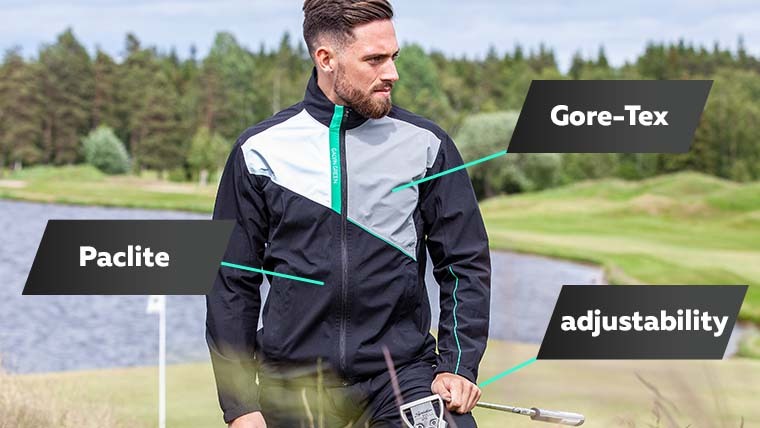 Gore-Tex
If you're talking best in class then you certainly need to have the best technology included too. That's why Galvin Green trusts Gore-Tex, which is 'guaranteed to keep you dry in any weather', while also allowing your body to breathe & move freely so you're always comfortable. That's a bold statement, but Gore-Tex is the best of the best for good reason.

Paclite technology
Have you ever tried cramming a standard waterproof into the pocket of your bag? What a nightmare! But Galvin Green uses Paclite technology in the Apollo jacket so that you can pack it away and take it back out quickly and easily. There's nothing more frustrating than faffing around to get your jacket out as the rain starts pouring on you. Well, problem solved!

Adjustability
The adjustable cuffs are a big bonus when hitting your shots too; helping you keep your sleeves out of the way so they don't distract you or interfere with your grip. On top of that, Galvin Green – being the innovator that it is – even added adjustability to the bottom of the jacket so that you can tailor the fit to your body.

All of these subtle features combine to give you a fantastic on-course experience. There truly is no compromising on quality, comfort or performance. If you're after a new waterproof jacket that you can trust, pop by the shop to see our Galvin Green range.